Children In Need
This year Children In Need day was held on Thursday 16th November. Pupils came in spotty attire and donated 50p. We had a bun sale with pupils and staff donating and a fun afternoon of sports activities run by the school council. The children made a line of 1p and 2p coins that stretched nearly all way around the play ground, measuring 147 km. Foundation Stage held a Pudsy picnic.
We raised a grant total of £ 300
Many thanks to all who donated.
De Lacy Academy's Annual Cross Country Event 2017
St Helen's pupils have reaped the benefits of doing 1K-a-Day, by getting great results at this years event. Of the 29 pupils who entered, all finished their race.
Gracie Roberts came a creditable third in her race, competing against 200 other students from 31 schools, and will go on to the next stage.
Delivering Harvest Festival Gifts.
Year 6 pupils delivered Harvest gift hampers to the residents of
Archbishop Holgate Hospital, Hemsworth.
Gist Child Road Safety Programme
Children were told how to stay safe on the roads and were given the chance to see inside a truck.The children were taught about blind spots and stopping distances in a safe and controlled environment.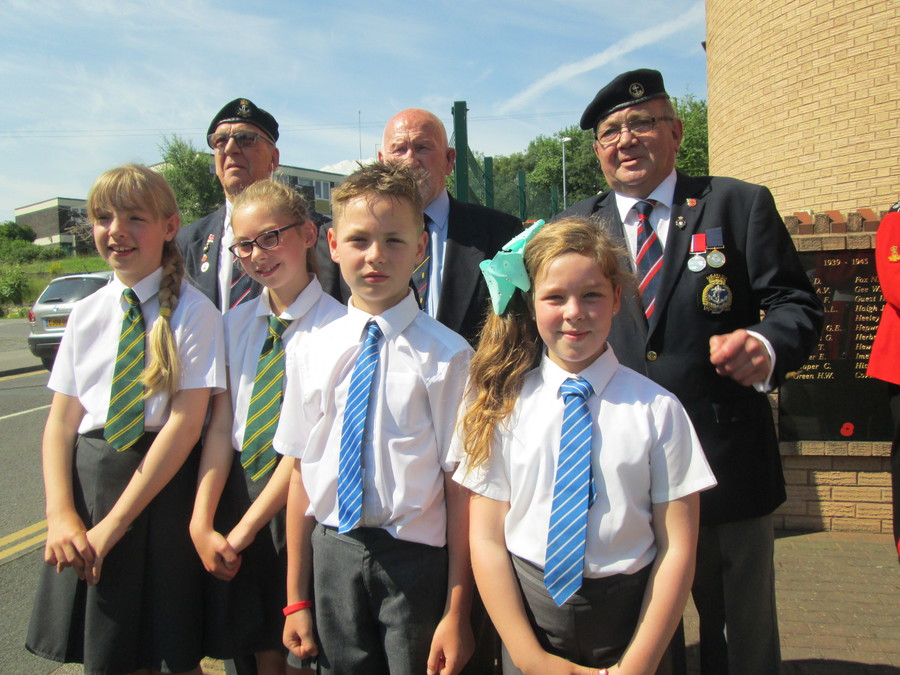 St Helen's Day Mass
Friday 19th May 2017
Father Ian joined us for St Helen's Day Mass, held in school this year due the heavy rain.