Cinderella
The whole school had a fun trip to see 'Cinderella' at the Lamproom Theatre in Barnsley. Some lucky children got to go up on stage.
Nostell Priory 2016
Gingerbread Houses, made by our pupils, where on display at Nostell Priory over the Christmas period. They made a much admired display on a Chippendale Apothecary cabinet.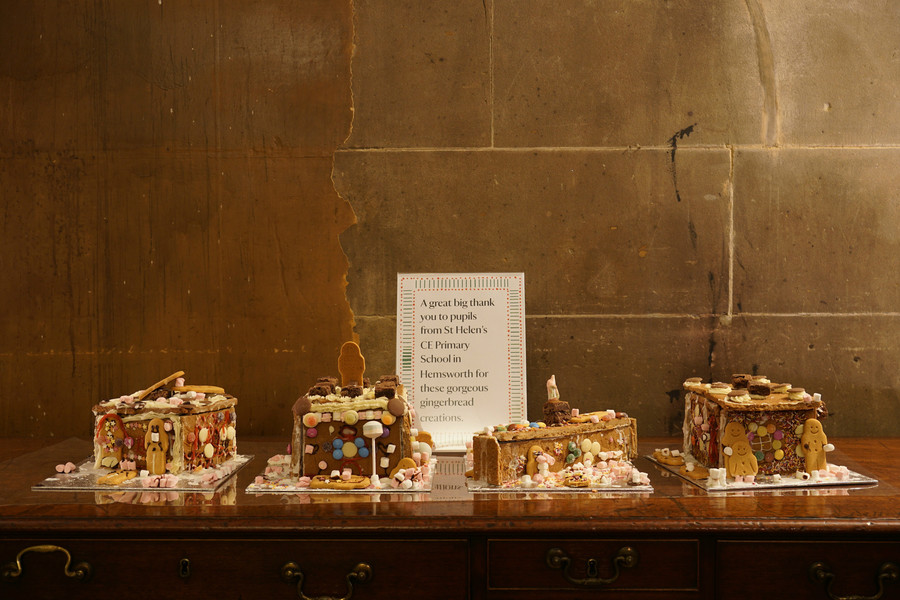 Nativity performance KS1 2016
Photographs of the 2015 KS1 performance of 'The Nativity'.
Christmas Activity Day in school.
A whole day is devoted to making calendars, Christmas cards, place mats, Christmas biscuits, party hats & Christmas tree decorations. All the classes were mixed up, so that older children are in with younger children and they move from activity to activity throughout the day. Everyone has a great time!