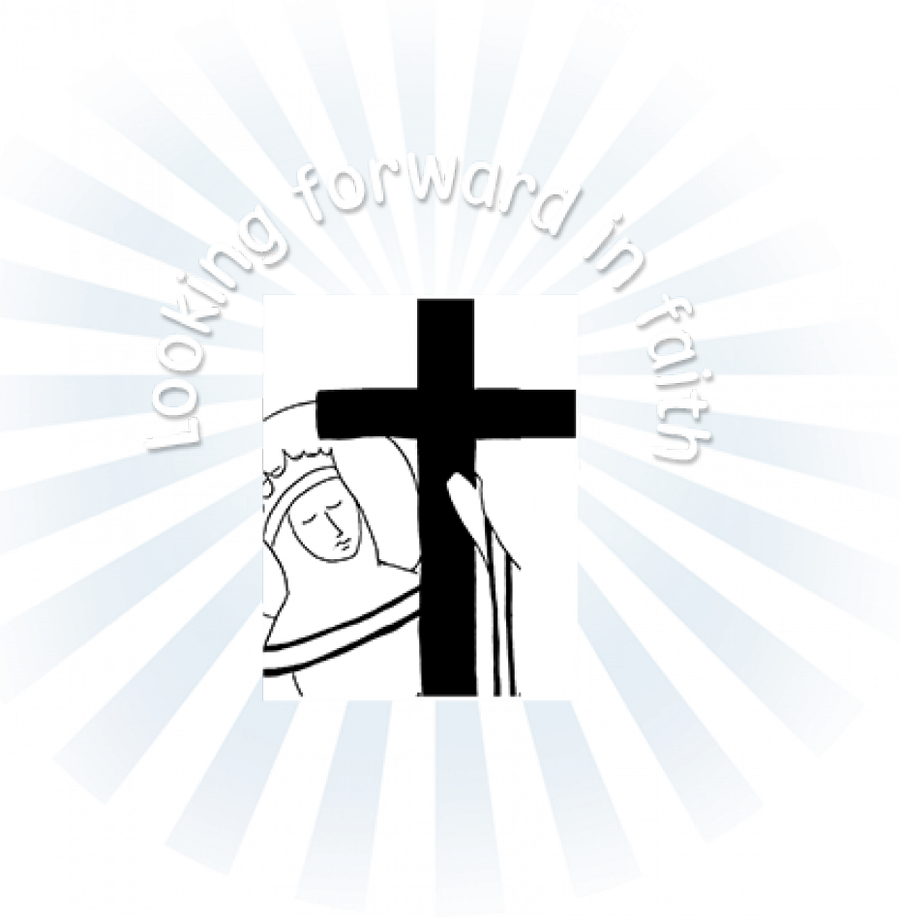 Our Mission Statement
Our school, together with family, church and community, offers a stable rock for learning, resilience and aspiration as we travel through life.
We commit to create a dynamic environment, with Christian values at the heart, where the unique nature of each individual is respected and nurtured to enable life in all its fullness.
A visitor to St. Helen's said of our school:
"St Helen's lives up to its responsibilities, not just because of the dedication of the staff, but because the school espouses an unashamed and unbiased Christian faith which is lived out through its spiritual foundation so ensuring that the children and parents are held to be of equal value and are genuinely respected no matter what colour or creed they may be from or hold."
One of our Nursery children praying during our Palm Sunday Mass in school.