Reading Reward.
As part of our push to get children reading at home more, we had a treat in school for all those children who had read to an adult 3 or more times every week, since the start of term. Mr Shuffle's deluxe disco put on a fun afternoon with games and prizes for all who took part. The children dressed up in party clothes and danced the afternoon away.
Jorvik
Sycamore class had a fabulous day out in York, starting with a visit to the Jorvik centre and a journey around the exhibition on a cable car. They then went on to Jorvik Dig, where they tried out digging for lost treasures themselves.
Easter Egg Decorating Competition
We've had lots of fabulous entries to our Competition. Judging will take place soon so look out for the winners!
Outwood Academy Hemsworth
The Great British Bake Off came to Outwood Academy Hemsworth in March. Our Year 5's took part in the cooking competition and 1 of our pupils reached the finals.
World Book Day
We kicked off World Book Day, with a Book and Butty Breakfast in the hall for children and their parents. The coaches form Leeds United joined us for the afternoon to further inspire our pupils. Children paraded their amazing costumes across the stage for all to see.
Roman Day
Willow Class had a very informative day when History For Life came into school. They learnt all about Roman life, Roman numbers and handwriting and looked at artifacts in great detail. The afternoon was spent looking at the life of a soldier, learning about their uniform, fighting and defending themselves.
Boccia
Year 5 children entered a Boccia competition with eleven other schools from the Wakefield area. Boccia is an all inclusive sport that can be played by all ages and abilities. We played well and came joint first with another team which means, we are automatically entered into the finals for the Wakefield area in March at the Leeds Beckett University.
Paul Cookson
Children at St Helen's were visited by poet, Paul Cookson, after one of our pupils won a National Writing Competition. Morgan Markwell was selected, as one of 15 winners, to receive a visit after her travel guide to Kensuke,s Kingdom was chosen by judges in London.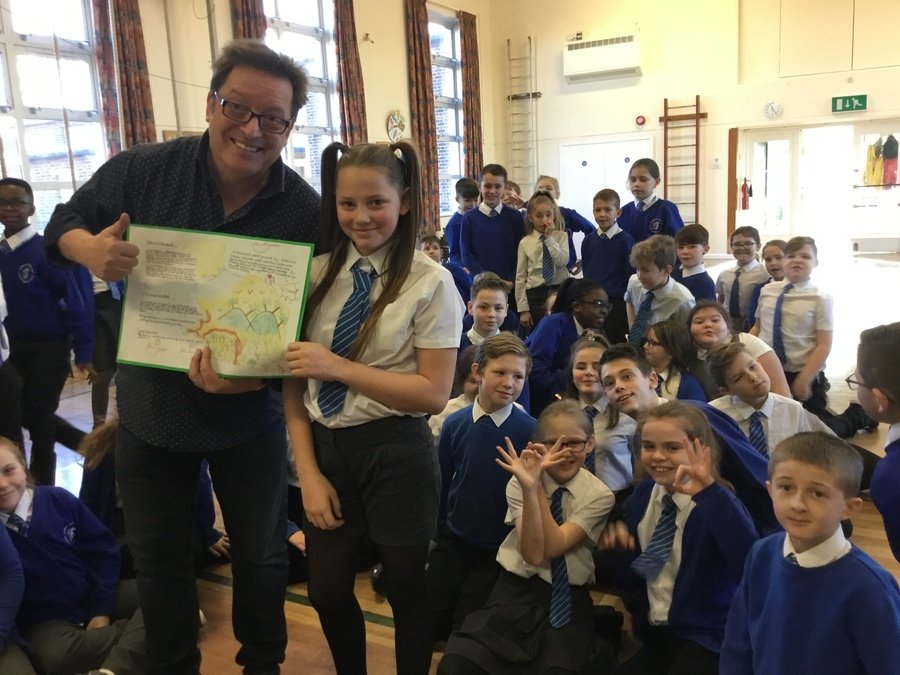 Young Voices 2019
The School Choir had a fabulous day at Sheffield Arena taking part in this years Young Voices event.
Nativity
EYFS and KS 1 put on excellent performances of the Christmas story for parents to come and watch.
School Choir Visit Ashfield House
The school choir sang a medley of seasonal songs at the annual Christmas market in the town center. They then went on to entertain the residents of Ashfield House and were rewarded with Christmas treats and a game of bingo.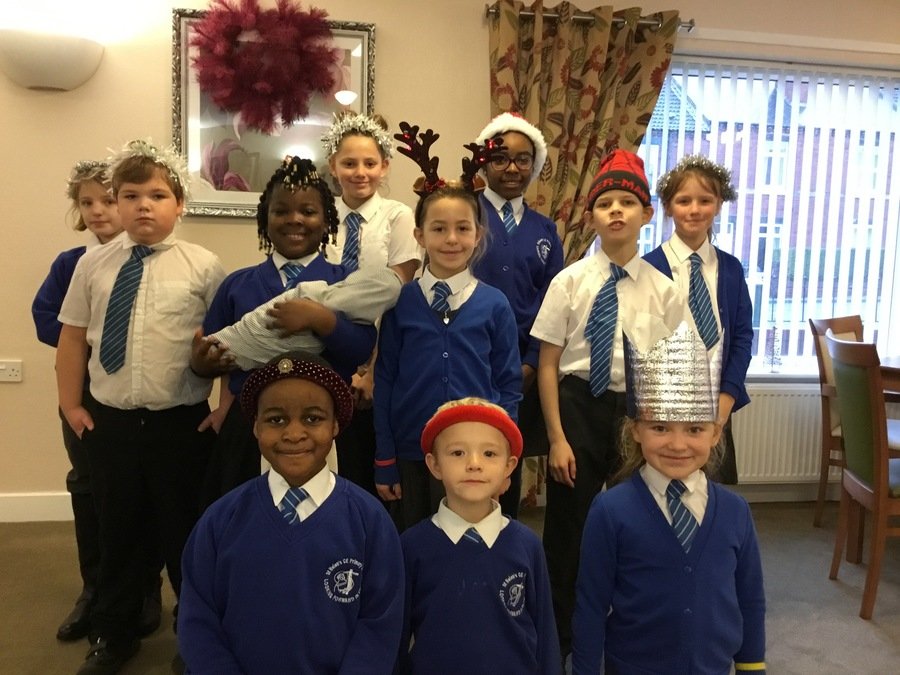 Viking Day in Beech Class
The History of Life Company came into Beech class as part of their Viking project, bringing with them lots of artifacts for the children to draw and examine.
F2 Visit Wigfield Farm
F2 had a wet and muddy day out at the Wigfield Farm, they met a Royal Python and a Bearded Dragon in the reptile room and fed lots of farm animals.
Safe Parking.
Two of Sycamore's pupils help to remind parents to park safely outside our school.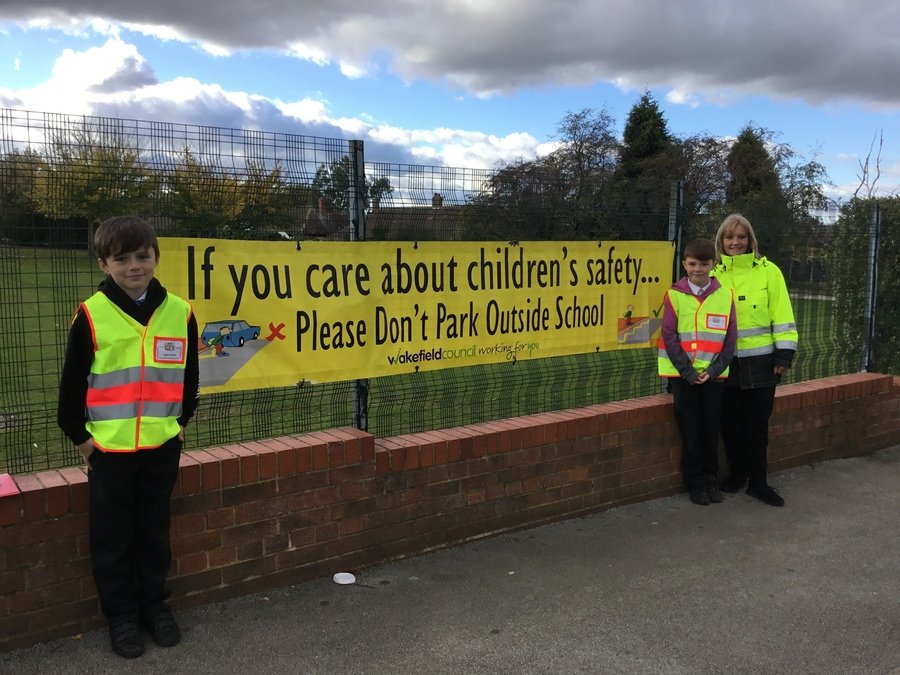 Harvest Festival 2018
Each class presented information about a different food group.
2018 School Affirmation Mass.