Music
Curriculum Co-ordinator: Mrs J. Golding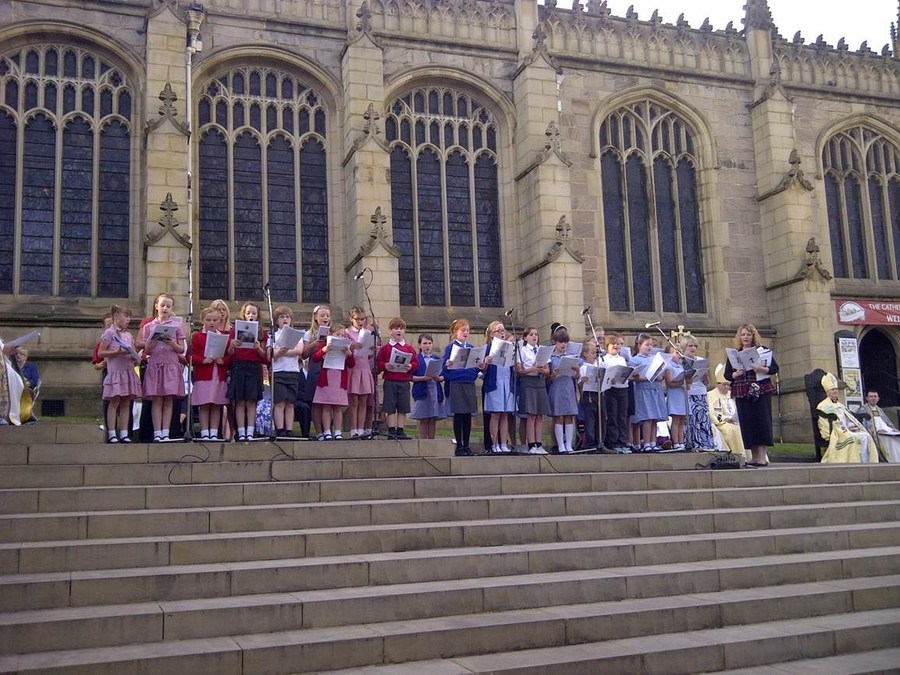 Music is valued highly at
St Helens as a powerful means of expression.
As well as each class having their own unique class set of percussion instruments, peripatetic lessons are offered on a variety of instruments in KS2.
We have a very popular choir which is offered weekly. Singing is integral throughout school and there is an allocated time to sing every week.
' Pupils' spiritual, moral, social and cultural development is strong because of the strong links with the church and the opportunities pupils are given to develop skills in music and art'
'Opportunities to perform in music, drama and sport, and learn a modern language, further enhance this aspect of the school'
Ofsted report March 2015
Music's Curriculum Overview